Dear visitor, you have come to an article about betting, but you are not old enough to read this content.
Dear visitor, you have arrived at an article about betting, but you have previously indicated that you do not want to see this content.
In order to display content about online gambling in accordance with laws and regulations, we want to know for sure which age group you belong to.
By making your choice you confirm that you are aware of the risks of online gambling and that you are currently not excluded from participating in games of chance with online gambling providers.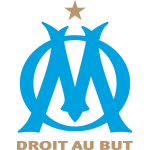 Olympique Marseille coach Marcelino has resigned from the club, the French L'Équipe reported on Tuesday afternoon. The Spanish coach announced his departure to the players on Tuesday. On Thursday, Marseille will take on Ajax in the Johan Cruijff ArenA. Jean-Pierre Papin will then sit on the bench as trainer on behalf of the French club.
More soon.
Related
More sports news
Ajax closely follows Wesley's achievements.
read more