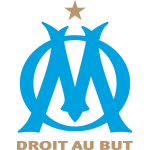 Olympique Marseille coach Marcelino has resigned from the club, the French L'Équipe reported on Tuesday afternoon. The Spanish coach announced his departure to the players on Tuesday. On Thursday, Marseille will take on Ajax in the Johan Cruijff ArenA. Jean-Pierre Papin will then sit on the bench as trainer on behalf of the French club.
Marcelino was only at the helm of the club for seven games. The 58-year-old coach was only presented at Marseille last summer, but failed to live up to expectations. L'OM has yet to confirm Marcelino's departure, but that is expected L'Équipe do it quickly. Papin will do his honors as interim coach in the coming matches.
Marseille achieved disappointing results this season, especially in Europe. Despite the fact that the club currently occupies third place in Ligue 1 and has not yet lost a game in the French league, Marseille was eliminated in the preliminary rounds of the Champions League by the Greek Panathinaikos (2-2, 3-5 after penalty kicks).
On Sunday evening there was a confrontation between Marseille's fanatical supporters and the players. The southern French drew 0-0 at home against Toulouse, after which the hard core of Marseille showed their dissatisfaction. "Wet your shirt or leave," was the voice from the stands in the Stade Vélodrome during the match. Afterwards, the players were confronted by the ultras with what they considered to be disappointing performances. "It is normal that the supporters demand a lot from us," said starting player and captain Valentin Rongier in front of the camera afterwards Prime Video. "But there are no saboteurs in this group and that shows, I think."