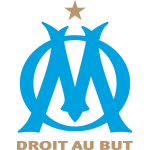 Jorge Sampaoli is the new trainer of Olympique Marseille, the French club announces through official channels. The sixty-year-old Argentinian coach comes over from the Brazilian Atlético Mineiro and will sign a contract that will run until mid-2023 at the current number seven of the Ligue 1. Sampaoli succeeds André Villas-Boas in Marseille, who resigned in early February.
The appointment of Sampaoli marks the end of a turbulent period at Olympique Marseille. It has recently been speculated that the club would be sold, as a Saudi party would have been interested. However, the American owner Frank McCourt has now made it clear with a reorganization that he does not intend to sell Olympique Marseille for the time being. Technical director Pablo Longoria was promoted and replaced Jacques-Henri Eyraud as chairman.
Eyraud will remain active within the club, as he will join the supervisory board. Olympique Marseille announces a 'new chapter', which should end the dissatisfaction from the supporters. This was expressed last month with a storming of the training complex. Villas-Boas decided to resign shortly afterwards, due to recruiting Olivier Ntcham unbeknownst to him. During a bizarre press conference, the Portuguese announced that he had offered his resignation to the board.
Sampaoli has now been appointed as the successor to Villas-Boas. The Argentinian coach worked only one season in Europe for the time being, when he was at the helm at Sevilla in the 2016/17 season. He then returned to South America to work as Argentina's national team coach and as coach of Santos and Atlético Mineiro. Sampaoli celebrated his greatest successes in the past as the national coach of Chile, with whom he won the Copa América in 2015.
Related
More sports news