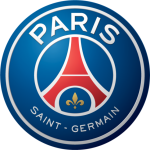 Kylian Mbappé has a strong negotiating position, that much is clear after his lead role in the Champions League match between Barcelona and Paris Saint-Germain (1-4). The 22-year-old attacker was the first footballer in over 23 years to make a hat-trick in and against Barcelona in the Champions League and thus almost already shot the Parisians to the quarter-finals. According to the latest reports, PSG is still working behind the scenes to extend the contract expiring in mid-2022 for at least three seasons.
According to transfer expert Fabrizio Romano, Mbappé's salary requirements can be absolutely there. "He wants to earn more than 25 million euros net per year," the Italian assured Wednesday. "If you negotiate such a contract with a football player, you also have to pay hefty commissions to other involved parties. Chairman Nasser Al-Khelaïfi has told technical director Leonardo that he must pull out all the stops to ensure that Mbappé stays and extends. "
Mbappé's current agreement, which was signed in 2018, will cost PSG up to EUR 21 million gross on an annual basis, including bonuses. The aforementioned amount of EUR 25 million net is exclusive of bonuses. By way of comparison: Neymar's current contract has a gross cost of no less than 49 million euros. In the new agreement, which will be announced to the world in the foreseeable future, the Brazilian international will undoubtedly have at least the same and probably more money in the Parc des Princes until the summer of 2026.
View the summary of Barcelona – Paris Saint-Germain
Should Mbappé choose to leave PSG, the club will be in the transfer window next summer Le Parisien have an asking price of two hundred million euros. Al-Khelaïfi does not want to let one of his two star players go for less. The daily also assures Wednesday that Mbappé now feels more for a new challenge and that only four clubs have a realistic chance of his arrival: Juventus, Real Madrid, Liverpool and Manchester City. The Italian top club will only show concrete interest if Cristiano Ronaldo leaves. The financially distressed Barcelona is not on the market.
"My future? It would be stupid if I let my future depend on one game ", Mbappé said on Tuesday evening after the game at the Camp Nou. "It is a subject that I look at the long term. I have always said that I am very happy at PSG and matches like this make me very happy too. " A month ago, Mbappé made similar statements after the 4-0 win over Montpellier. "If I put my signature, I commit myself to PSG for the long term. I don't waste time. I really want to take the time to think about it. I don't want to sign a contract to say a year later that I want to leave and that I really didn't want to sign up. "
It's no secret that Mbappé has been a Real Madrid fan since childhood. Zinedine Zidane invited his fellow countryman to visit the Spanish capital in December 2012. The attacker, then fourteen years old, was given a tour of the training complex, had a photo with Cristiano Ronaldo and attended the competition match with Espanyol (2-2). In the end, Mbappé chose to stay in his home country and respond to the advances of AS Monaco. In the summer of 2017, Real Madrid showed interest again and AS Monaco preferred to sell the teenager to a foreign club than to a competitor in their own country. However, the Spanish top club could not match the offer and the salary proposal from PSG.