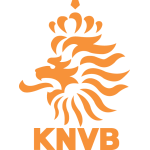 The Dutch Juniors were able to book a fairly easy 1-2 win in the friendly match against Young Belgium on Friday evening. Even before half time, the Dutch were ahead 0-2 thanks to two goals from outstanding Brian Brobbey. After the break, Belgium came back to 1-2 via Olivier Deman, but the Netherlands' practice victory was not really in danger.
The Dutch Juniors started the friendly match against Belgium's peers on Friday evening with a strong line-up. Xavi Simons was allowed to show himself from the first whistle from national coach Erwin van de Looi, while Ryan Gravenberch and Brobbey were also part of the first eleven. The duo will join the big the Dutch on Saturday morning due to injuries to Memphis Depay, Frenkie de Jong and Teun Koopmeiners. Feyenoord player Quinten Timber was the first captain of the Dutch promise team.
A real striker goal from Brian Brobbey! ? ?? ESPN pic.twitter.com/lTTWiXzwTQ

— ESPN NL (@ESPNnl) September 23, 2022
The Netherlands was lord and master in Leuven from the very first minute. After fifteen minutes, that dominance was converted into a goal. Jurgen Ekkelenkamp played a deep ball on Brobbey, who then passed defender Ewoud Pletinckx in a fairly simple way and then also outwitted goalkeeper Maarten Vandevoordt with his left leg: 0-1.
Not much later, the twenty-year-old Ajax player also scored his second goal of the evening. Brobbey was the end station of a wonderful Dutch attack. A pass from Gravenberch was passed on by Timber with his heel to Mitchel Bakker, who then managed to get the ball ready for Brobbey's head: 0-2. After an hour of play, Brobbey and Gravenberch were replaced by Joshua Zirkzee and Elayis Tavsan.
Where the Netherlands seemed to be taking the gas back, Belgium kicked the pedal in the last twenty minutes with the help of substitutes Johan Bakayoko and Jeremy Doku. The latter had an important role in the connection goal of the Belgians. After a good acceleration he put the ball exactly ready for Deman who managed to pass Kjell Scherpen with his tapper. A Belgian final offensive did not equalize, so that Van de Looi will ultimately look back with satisfaction on the exhibition game in Leuven.
Related
More sports news