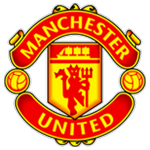 A possible takeover of Manchester United has been a topic of discussion in England for days. Now that the Glazer family is willing to sell the club, several parties are very interested in getting involved. David Beckham, club icon of the Red Devilswould see his chance to play a role with a prospective buyer, reports The Financial Times. On Tuesday it emerged that United's management is working on a process to find "strategic alternatives" for the club.
In a statement, Avram and Joel Glazer then announced that the sale of the English superpower is also an option. "Manchester United's strength is built on the passion and loyalty of our 1.1 billion supporters. We want to expand the history and successes of the club and so the board has approved a thorough evaluation of the strategic alternatives. We will evaluate all options to ensure that our fans and Manchester United take full advantage of the club's growth potential now and in the future."
The Glazers' willingness to sell United would see Sir Jim Ratcliffe interested in the club again, the club has reported. DailyTelegraph Thursday. The extremely wealthy local businessman, who was born fifteen kilometers from Old Trafford, has according to Forbes a capital of about thirteen billion euros. This makes him seem a very realistic candidate, since the club would be on the market for around seven billion euros. Ratcliffe currently also owns French OGC Nice. Ratcliffe made an offer for Chelsea earlier this year, but American Todd Boehly eventually made off with the London club.
While Beckham's net worth isn't enough to buy United, the 47-year-old Englishman would like to hitch a ride with an (unnamed) prospective buyer. Beckham would, according to The Financial Times could be an important asset to potential buyers given the sentiment surrounding his person and the club. Beckham made his breakthrough as a professional footballer in Manchester and played between 1991 and 2003 the Mancunians. Beckham himself would eventually, in addition to the financial profit, also have the ambition to play a major role within United.
Related
More sports news
0 comments