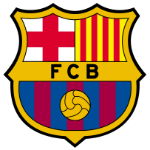 Barcelona is weighing options regarding a possible departure of Memphis Depay. The attacker will be out of his contract in six months, but would not be unwilling to leave early. However, the Catalan superpower hopes to receive a transfer fee for the the Dutch international. Depay alludes to a transfer-free departure. The first interested clubs have already registered.
Barcelona is in a difficult position, as the club does not want to let Depay go on a free transfer this winter. On the other hand, the necessary financial room can be created if the attacker can be removed from the payroll. Depay himself seems to feel most in favor of a transfer-free departure this winter, but then he needs to get the green light from the club management. In the coming weeks it should become clear whether Barcelona is prepared to compromise.
The situation is now being followed with above-average interest by other clubs. So knew Sport to report last week that Seville would like to see the Dutchman come. Monchi, who is in charge of technical management at Sevilla, is said to have already contacted the Memphis entourage to inquire about his contract situation. With a positive first impression, talks should resume after the World Cup, when the winter transfer market opens. Sevilla has every confidence in being able to convince the the Dutch tastemaker for a switch.
Memphis' salary could be a major stumbling block in negotiations with other clubs. Juventus was told a net annual salary of seven million euros last summer and eventually saw the deal fall through. The management of Memphis would have urged the Barcelona club management to talk to Sevilla. Memphis was only accurate once in LaLiga this season. Partly due to injuries, he only played twice.
Related
More sports news