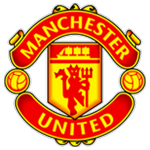 Erik ten Hag has made a good impression at Alejandro Garnacho. The only eighteen-year-old attacker gets many playing minutes at Manchester United this season and is grateful to his manager for that. The opportunities that Garnacho has received so far cannot be seen separately from the vicissitudes surrounding Cristiano Ronaldo. The latter has since left the club, so that the Argentinian seems to have a free job.
Garnacho sees Ronaldo as his absolute idol, but while the Portuguese recently spoke negatively about the Dutch coach, the youngster has nothing but nice words for Ten Hag. "He is a very good manager and above all a great person. He always looks after us very well and helps us a lot, especially the young players," the Argentinian told the club channel. Ten Hag's personality has made quite an impression on Garnacho, even if it is at odds with Ronaldo's image of the former Ajax coach.
Ten Hag is mainly praised at United for his discipline. Garnacho sticks to the fact that talents often get the chance with the coach who was born in Haaksbergen, as happened at Ajax. "I had to keep working hard until the moment came when I got my chance," said the teenager. "For now I'm taking full advantage of the opportunities he's giving me. I don't want to take a step back from here. I want to play regularly and continue in the same way."
Eighteen-year-old Garnacho made his basic debut in the Europa League game with Sheriff Tiraspol last month and scored twice in the following weeks. In the away game against Fulham, he accounted for the decisive 1-2 in stoppage time. United then decided to name him Player of the Month in November. In England it is said that his qualities are best shown when he is brought into the team as a substitute against tired opponents. His speed is a weapon Manchester Evening News recent.
Related
More sports news