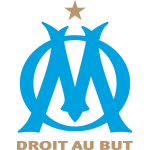 The dismissal of Olympique Marseille coach Marcelino has not yet been accepted by the French club management, it is reported RMC Sports. The newspaper reported on Tuesday morning as well L'Équipe that the 58-year-old coach has indicated to part of the playing group that he is resigning. In any case, Marcelino commits his fate to chairman Pablo Longoria, whose future is also uncertain, after a meeting with Marseille's fanatical supporters group.
On Monday evening, a meeting took place in the press room between the club management and the ultras of Marseille. This meeting resulted in a verbal confrontation without chairman Longoria, technical director Javier Ribalta, financial director Stéphane Tessier and general manager Pedro Iriondo having the opportunity to respond.
According to the Spanish branch of Eurosport Longoria even received death threats on Monday evening and will therefore step down as chairman of the club. although RMC Sports confirms that 'threats' have been made against Longoria, according to the French newspaper no death threats have been made.
Marcelino was reportedly shocked by the curses hurled at Longoria during the meeting and the pressure put on the chairman. The trainer of l'OM part of the playing group informed on Tuesday morning that he is prepared to resign. In any case, Marcelino ties his fate to Longoria, who appointed him last summer. The two Spaniards have worked together at Valencia in the past.
Marcelino was only at the helm of the club for seven games. The French achieved disappointing results this season, especially in Europe. Despite the fact that the club currently occupies third place in Ligue 1 and has not yet lost a game in the French league, Marseille was eliminated in the preliminary rounds of the Champions League by the Greek Panathinaikos (2-2, 3-5 after penalty kicks).
On Thursday, Marseille will take on Ajax in the Johan Cruijff ArenA. On Sunday evening there was a confrontation between Marseille's fanatical supporters and the players. The team drew 0-0 at home against Toulouse, after which the hard core of Marseille showed their dissatisfaction. "Wet your shirt or leave," was the voice from the stands in the Stade Vélodrome during the match. Afterwards, the players were confronted by the ultras with what they considered to be disappointing performances.