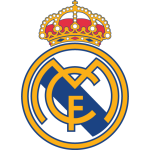 Real Madrid considers Aurélien Tchouaméni the ideal successor to Casemiro marca. The Royal wants to attract an extra midfielder next summer next to Kylian Mbappe and, in addition to Tchouaméni, is also still thinking of Paul Pogba, who will run out of his contract with Manchester United on July 1.
Tchouaméni is certainly not a cheap option, because AS Monaco will ask at least sixty million euros for the 21-year-old defensive midfielder. The probability is according to marca It is great that Tchouaméni will no longer play for the Monegasques after this season, as he is also coveted outside of Real by Manchester City, Liverpool, Chelsea and Juventus. It will be difficult for the Spanish superpower to possibly compete with the Premier League clubs, which are currently more financially decisive.
Tchouaméni is known as one of the greatest talents in France and made his debut for the national team on September 1. The controller played the full final of the Nations League against Spain (1-2) last Sunday and is now on five international matches. Tchouaméni was annexed by Monaco a year and a half ago for eighteen million euros at Girondins de Bordeaux and is fixed until mid-2024. The 1.87 meter long midfielder now stands on 60 duels for Monaco, in which he produced 5 goals and 4 assists.
Real expects to release a significant paycheck next summer as the contracts of high earners such as Marcelo, Gareth Bale and Isco expire. That will leave enough room in the budget to present another top acquisition in addition to Mbappé. The well-known midfield of the Spanish superpower, which has been played for many years by Casemiro, Toni Kroos and Luka Modric, is getting older and the club is looking for fresh blood.
Real already brought in Eduardo Camavinga last summer, but the eighteen-year-old Frenchman has not yet turned out to be the ideal successor to Casemiro in the position of defensive midfielder with his frivolous play. Tchouaméni could add the defensive security that Camavinga does not offer to Real. The Madrilenians also maintain contact with Pogba in the background, but were recently told that his agent Mino Raiola is listening to a new contract proposal from Manchester United. The arrival of Pogba is therefore still very uncertain.