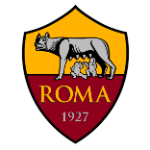 Jose Mourinho had a night to forget on Sunday. His team went down 0-1 against Atalanta, saw the connection with the top positions disappear and also received a red card from referee Daniele Chiffi. The Portuguese was unable to control his emotions when Roma was denied what he considered to be a deserved penalty.
After a duel between Nicolò Zaniolo and Caleb Okoli, who held each other, the former went down in Atalanta's penalty area. Roma claimed a penalty, but did not get it. Mourinho was then shown red, as a result of which the coach misses the upcoming confrontation with ex-employer Internazionale. At the press conference afterwards, Mourinho did not hold back. "That was a clear penalty. I asked the referee afterwards if he could confirm to me that it was not a penalty because Zaniolo did not go to the ground. That is why I have to change the advice to my players. I have to tell them not to try on to stand your ground and not play football."
???????? ??????? Jose Mourinho?? The Portuguese does not agree with a decision, gets red and the swear words are flying around! ???#ZiggoSport #SeriesA #RomaAtalanta pic.twitter.com/aAnPL2oWtd

— Ziggo Sport Football (@ZS_Voetbal) September 18, 2022
Mourinho, who saw his side lose to a Giorgio Scalvini goal, suggested that his unsportsmanlike behavior could help his side get more refereeing decisions in his favor. "Be a clown and, like so many in Serie A, dive like it's a swimming pool. Apparently that's how you get penalties." A few minutes after the incident, Zaniolo claimed another penalty for a sort of event, but again got zero on the bill.
It was for Mourinho already his fourth red card in the service of the Romans. He was previously red in the duels with Hellas Verona, Napoli and Real Betis (friendly). Last season, by winning the Conference League, Mourinho finally got another trophy for Roma and this season the Giallorossia brisk start in Serie A. With ten points from four games, the Romans appeared to remain at the top for the time being, but defeats against Udinese and Sunday against Atalanta have pushed the squad of Rick Karsdorp and Georginio Wijnaldum back to sixth place.