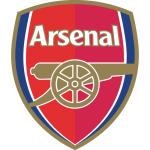 Arsenal will play in a special shirt during the match against Nottingham Forest in the third round of the FA Cup next Sunday. The Gunners and clothing sponsor adidas have jointly launched the initiative No More Red launched to draw attention to knife crime in London. As a result, Arsenal will enter Nottingham with an all-white shirt.
A total of 30 teenagers were murdered in London in 2021, a record since these numbers are being tracked. Most of the murders were committed with a knife. Between June 2020 and July 2021, there were more than 10,000 violent incidents involving a knife in London. Arsenal write that it is time for 'a real change', through 'real action'. Of No More Red Arsenal will carry out social work, including to create a 'safe and positive environment' for young people.
To build on the community outreach work @AFCCommunity has been doing for decades, we've been working with @adidasfootball to invest in safe spaces and to give more opportunities to support our young people. To inspire young people.

Read more here ?? https://t.co/4IBGD498Xu

— Arsenal (@Arsenal) January 7, 2022
No More Red will be launched by Arsenal on Sunday with the special shirt, which will be a one-time white instead of the traditional red. The white shirts will not be sold, but it is intended that they will be awarded to 'individuals who make a positive contribution to society'.
Related
More sports news
Reply
You can not respond to old documents.