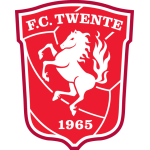 Lars Unnerstall made a big impression on the analysts of . on Saturday evening ESPN and his teammates at FC Twente. The goalkeeper, who is having a very strong season, kept his team going against PEC Zwolle with a great reflex on a header from Thomas van den Belt. Because of that intervention, Twente won 1-0. Arnold Bruggink calls the rescue 'not normal', while Marciano Vink would like to see the German keeper with the Dutch national team.
"What is the procedure to make such a person Dutch?" says Vink with a wink in the studio of The Grandstand† Unnerstall came to VVV-Venlo in the summer of 2017 and has been in the Netherlands for almost five years now. He is therefore eligible for naturalization, if he so wishes. The the Dutch goalkeeper problem is discussed in the studio: due to injuries to Jasper Cillessen and Justin Bijlow, Mark Flek, Joël Drommel and Tim Krul currently form the goalkeepers' guild.
John van den Brom, present as an analyst, does not have to think twice when he is asked who he would field in the international match against Denmark and Germany. "Unnerstall," he jokes. He doesn't dare say who it will be. "Fleks? Louis van Gaal didn't do that last time either. But these are the matches to try something like that." Hugo Borst has his doubts about the SC Freiburg keeper. "He hasn't played 50 games in the Bundesliga yet."
Robin Pröpper is also impressed by Unnerstall. "What a rescue. I already saw him fly in. Feline. With such a body that is unbelievable, man", says the defender about the 1 meter 98 long keeper. Ricky van Wolfswinkel calls the goalkeeper's performance 'unprecedented'. "How is it possible that he comes to the ground so quickly? A lot of kilos, then gravity does its work", the striker laughs. "He has fantastic reflexes and is running a fantastic season. In the first half he took the ball wrong and he recovered, although it is a pity for the Zwolle player who was injured as a result (Mustafa Saymak, ed.). He will recover and that's what he stands for."
Unnerstall's mistaken assumption can be seen from minute 1:05, his feline rescue from 1:22.