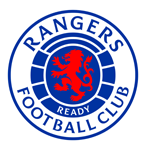 A number of Rangers fans were kicked off a plane on Monday for misbehavior. One supporter was even removed from the aircraft before takeoff. The fans were on their way to Sevilla, where the Scots led by Giovanni van Bronckhorst will play in the Europa League final against Eintracht Frankfurt on Wednesday evening. The local police expect a total of about 150,000 fans to make their way to southern Spain.
The plane carrying Scottish fans was scheduled to depart Manchester and land in Faro. However, the departure time had to be postponed due to a Ranger fan disrupting the order. However, the man – who was seen arguing with some officers on the runway after the removal and was later escorted in handcuffs – turned out not to be the last problem on the run.
— FollowFollowMeltdowns (@FollowMeltdowns) May 16, 2022
The flight was even forced to be diverted to Nice, France, after Rangers fans misbehaved on the plane. The plane's employees felt compelled to make this decision after fans stole products and misbehaved towards the flight attendants during a medical emergency, where a woman was on oxygen due to an attack. The supporters also ignored several announcements to stop smoking and vaping in the toilets.
The five ringleaders were left in the hands of the local police in the French port city, after which the plane was able to continue on its way to Faro. An eyewitness was shocked by the behavior of the fans. "It was downright sickening to watch – people acting so drunk and stupid on a full plane," he said. the Sun from the mouth of a witness. "They simply ignored everything they were told. The flight attendants tried their best, but they wouldn't listen."
Meanwhile, the local police in Seville is preparing for Wednesday night's final battle. A deluge of fans is expected to move towards the city. In total, about 100,000 Scottish fans and 50,000 German fans would be found in Seville around the final battle. This number far exceeds the capacity of the Estadio Sanchez Pizjuan: there is only room for 42,700 people in the stadium. Both clubs have received 'only' 9,500 tickets for their fans, which means that the majority of the supporters will travel to Andalusia without tickets.
Related
More sports news