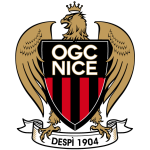 OGC Nice hopes to welcome Kasper Schmeichel as a replacement for Walter Benítez, who left for PSV, reports the French L'Equipe. The 35-year-old goalkeeper from Denmark is interested in a switch to Ligue 1. Schmeichel would even have a personal agreement with Nice. Leicester City, however, first want to attract a replacement for the goalkeeper.
Schmeichel has been playing for Leicester since 2011 and is eager to add another adventure outside of England to his record. In total, Schmeichel assisted under the bar in 477 official matches the Foxes, in which he was passed 586 times and cleared 147 times. Schmeichel has also been captain of Leicester for a long time. In 2016, the Dane played an important role in the club's unexpected championship year. In 2021, Schmeichel won both the FA Cup and the Super Cup with Leicester.
At Nice, Schmeichel will be the successor of Benítez, who kept for the French club for six years. Benítez left for PSV this summer on a free transfer. When Schmeichel leaves, Leicester will only have 29-year-old Danny Ward left as an option under the bar. The 26-time international of Wales was acquired from Liverpool in July 2018 for fourteen million euros. Since then, he has only made 18 official appearances for Leicester. The English would therefore like to strengthen themselves first with a new goalkeeper.
The Greek Sports24 already announced on Tuesday that Leicester is interested in Odysseas Vlachodimos. The Greek goalkeeper of Benfica, who made an impression in the diptych against Ajax in the Champions League, must, according to Transfermarkt.com about fifteen million euros. He is still in Portugal until mid-2024. The German-born Greek has played 27 international matches for the national team of Greece since 2018. With Benfica he became national champion of Portugal in 2019.
Related
More sports news
0 comments