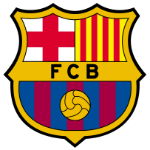 FC Barcelona has started discussions with Frenkie de Jong about an extension of his contract. The Dutchman is still at the Spotify Camp Nou until mid-2026, but if it is up to the technical management, that will be an additional two years. Mundo Deportivo know that Deco has expressed its full confidence in De Jong and will do everything possible to extend the contract.
Barcelona has hinted several times in recent weeks that there is a strong desire to extend the contract. De Jong himself is also positive about a longer stay with the Catalan superpower. Barça sees De Jong as a permanent face for the future and wants to demonstrate this through a new five-year contract under upgraded conditions.
Mundo Deportivo writes that Barcelona's interest does not lie in generating a 'Fair Play salary', as was the case with Marc-André ter Stegen, among others. The German has had a special salary structure included in his contract to make the arrival of João Cancelo possible. Ter Stegen is delaying the money he was promised in the first two seasons in order to increase the salary in the final years.
The fact that such a construction would also be included in De Jong's contract has now been refuted. "That is not true," writes Mundo Deportivo. "If Frenkie de Jong is extended, this will be purely on sporting terms." Deco is not in a hurry to sign yet, but does not want to postpone the matter for too long. A meeting will take place with agent Ali Dursun in the coming weeks to discuss the situation.
Related
More sports news