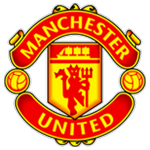 Fred Rutten is full of praise for Erik ten Hag. It comes as no surprise to the current assistant coach of PSV that the 53-year-old manager is currently successful at Manchester United. Rutten, bosom friend and in the past teacher of Ten Hag, quickly saw a good trainer in his protégé.
Rutten experienced Ten Hag as an assistant at FC Twente and PSV, where he taught him the tricks of the coaching profession. Rutten has always had a high hat on Ten Hag. "Erik is basically a winner. I've always seen a manager in him," he says via play. "He has an opinion and he can often substantiate that opinion well."
Rutten and Ten Hag are both crazy about football, which the families of both trainers also noticed. "Once we started talking about football, it never stopped. That eventually ended in us going on holiday together with the families. Then we were talking in the sea for an hour and a half. Our wives said they were still there," says Rutten On.
Rutten also admits to having had "a few chats" with Ten Hag before signing a three-year contract with Manchester United. In it, the two discussed, among other things, how to deal with big stars. "Erik has a plan and in the implementation of that plan: if things don't go as they should, he intervenes. So directly confront the players", with which Rutten referred to the eventual departure of Cristiano Ronaldo. "I was not surprised that Erik would come out as the winner."
Related
More sports news
1 comments