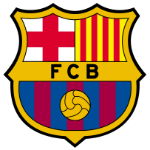 One price less, one experience richer: Barcelona stranded in the eighth finals of the Champions League on Wednesday. Three weeks after the 1-4 defeat against Paris Saint-Germain in-house, the reunion in the Parc des Princes ended in 1-1. Barcelona had enough chances to at least be the winner of the field, but partly due to a missed penalty kick from Lionel Messi, the game remained in balance. "What kind of feeling do I have about this match? We have been eliminated and that is what counts ", Ronald Koeman said afterwards. "But at least we got a good feeling about this specific match."
"We've had opportunities to get PSG into trouble. We played a great first half. In that we are superior. Our attitude was great and we deserved more. With a score of 1-2, everything would have been different. " Barcelona received a penalty in the extra time of the first half, but Messi's effort went against the crossbar and back into the field via the legs of Keylor Navas.
The 1-4 defeat, and in particular the second half of the first game, was the deciding factor. "That result was exaggerated," said Koeman from the Parc des Princes. "If you compare today's game with that game, you can see that today we have created many more opportunities than PSG in that game. But then they scored four times and we now scored once. We did everything about it and we were not lucky either. We have not taken our chances. "
The question was, of course, why Barcelona could not play the same match three weeks ago. "We went for it. If you play two matches, you can change. The attitude in the first game was also good, but today we also gave everything ", was the analysis of the Dutchman." The penalty kick was an important moment, especially for PSG when we had come to 1-2. We have responded and reached the level that we can achieve. That is the road we must take. But we are disappointed that we have been eliminated. "
Messi may have played his very last game for Barcelona in the Champions League. Koeman was asked whether he thinks the team's better game in recent weeks can ensure that the star will extend his expiring contract. "I think Messi also sees that the team will play better, improve. And with the changes we've made, with youngsters with quality and a future, I don't think his decision will depend on the quality of the player group. He also sees those changes, "Koeman concluded.