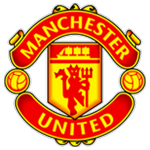 Former Manchester United defender Marcos Rojo leaves little of Harry Maguire in a devastating interview. The 33-year-old Argentinian played seven seasons at Old Trafford between 2014 and 2021. Rojo lost his starting place to Maguire, who would have to play under then-manager Ole Gunnar Solskjaer 'at all costs' because of his high transfer fee.
Manchester paid 87 million euros in 2019 for Maguire, who comes from Leicester City, who was able to call himself the most expensive defender ever in one fell swoop. The mandekker was halfway through his first season the Red Devils captained the club following Ashley Young's departure to Internazionale. Maguire's arrival turned out badly for Rojo. The center defender hardly got to play at Old Trafford. In the 2019/20 season he did not even get further than one appearance in the Premier League.
In a striking interview with TyC Sports Rojo lashes out at his former competitor and his old manager Solskjaer. "In 2019 I played in the Europa League, but I was really angry with Solskjaer because he put Maguire in the starting line-up in favor of me right after his arrival. In the end, thank God he was played out of the starting line this season by Lisandro Martínez."
Rojo still remembers the moment he went to talk to Solskjaer. "One day I went to his office to tell him to let me go to another club or put me in the starting line-up, but he told me Maguire had to play at all costs because of the money they had for him Maguire was already making big mistakes and I said to Solskjaer: son of a bitchlet me play because this kid makes huge mistakes every week!"
Rojo left Manchester over two years ago after winning the FA Cup, EFL Cup and Europa League. The defender made 122 official appearances in seven seasons the Mancunians. Rojo eventually left on a free transfer to Boca Juniors, where he is still under contract.
Related
More sports news
2 comments