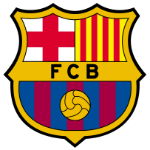 The Guardia Civil, a Spanish police unit with civilian functions, has searched several buildings of the national referees' association in connection with a possible arbitration scandal involving FC Barcelona. The Catalan superpower is said to have paid more than six million euros between 2001 and 2018 to a company owned by the former vice-president of the Spanish Referee Commission.
The search was communicated to the Spanish media through a press release on Thursday. "Barcelona's main investigative court has ordered a search of the headquarters of the technical committee of referees at the Spanish association, the CTA," it said. The Spanish Football Federation (RFEF), with Pedro Rocha as president after the resignation of Luis Rubiales, says it will fully cooperate.
"The RFEF remains at the disposal of the Justice Department with the sole purpose of uncovering the investigated facts as quickly as possible," the Spanish association said. Joaquín Aguirre, head of Barcelona's main investigative court, has accused Barcelona of bribery in the now infamous Negreira case. Barça paid millions to the company DASNIL 95 in exchange for technical reports on the Spanish referees.
The searches are part of the second phase of the investigation. Aguirre speaks of bribery and wants to prosecute Barcelona for it. "We make a distinction between passive bribery, which concerns Negreira and his son, and active bribery, which Barcelona is suspected of." Spanish media report that no one has been arrested in the police operation. No announcements will be made about any finds.