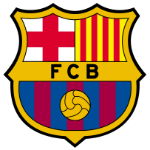 FC Barcelona is slowly but surely climbing out of the deep financial valley the club has been in for years. The Catalans present flourishing annual figures for the 2022/23 season. Barcelona records a total net profit of 304 million euros. To arrive at that amount, an artifice was required by President Joan Laporta. For the current season, Barça only expects a net profit of 11 million euros.
Barcelona reports a huge turnover of 1.259 billion euros. This is offset by a huge amount of 1.165 billion euros in operating costs. The fact that Barcelona recorded a net profit of 304 million euros is due to the activation of the last two so-called 'economic levers'. These are part of the plan that Laporta introduced after his return as Barcelona president to make the club financially healthy again.
To free up money, Laporta decided to divest the production company Barça Studios. In the past season, the third and fourth levers were activated for this purpose. A total of 49.5 percent of the shares of Barça Studios were sold. With those sales, which took place in the summer of 2022, Barcelona was able to add a total of 200 million euros.
Barça emphasizes that there are not only incidental windfalls to report. On a commercial level, the Spanish superpower has had the best season in club history, with a turnover of 351 million euros (+43% compared to the previous season). A club record was also achieved in the field of sponsorship (200 million euros) and merchandise sales through the Barcelona stores (100 million euros).
This summer, Barcelona moved from the Spotify Camp Nou to the Estadi Olímpic Lluís Companys, because the former stadium is being extensively renovated. The Olympic Stadium is a lot smaller and also appears to be much less popular with Barcelona supporters, who purchased far fewer season tickets. Despite these setbacks, Barça expects to record green numbers again in the current season, although with an expected net profit of 11 million euros, they will be a lot less rosy than for 2022/23.