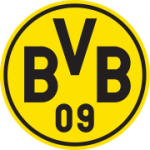 Borussia Dortmund took a giant step towards the championship in Germany on Sunday evening. Those Boruses were 0-3 too strong for FC Augsburg. Sébastien Haller accounted for two hits. Julian Brandt scored the other goal. Thanks to the victory, Dortmund takes over the lead from Bayern Munich. Next week, the club of trainer Edin Terzic can become champion, then it has to deal with FSV Mainz 05 in-house. Augsburg could have played safely on Sunday, but due to the loss, if everything goes wrong, they can still finish sixteenth.
Dortmund started the game in Augsburg well. Karim Adeyemi had a great chance after ten minutes of play and Emre Can and Haller also tried their luck with attempts on goal. Augsburg goalkeeper Tomás Koubek was in good shape and managed to keep his goal clean. The same Koubek was in the way again a few minutes later: Brandt was well put away by Can, but failed face to face with the Czech closing post.
???????????????? ???????????????? on the way to the title! ?
Haller shoots 'Die Borussen' with two goals to the lead. Brandt took care of the 0-3 final score ??#ViaplaySportNL #ViaplayFootball pic.twitter.com/0mNY0PskTb

— Viaplay Sport Netherlands (@viaplaysportnl) May 21, 2023
In the 38th minute, Donyell Malen was sent alone to the goalkeeper. Before he could figure out how to capitalize on the opportunity, he was pulled down by Felix Uduokhai. The defender was shown a red card, so that Augsburg had to play the game with ten men. The free kick that followed the foul was placed on Niklas Süle's head by Brandt. However, he headed the ball onto the post, so that both teams went to the dressing rooms 0-0.
The first big chance of the second half came in the 54th minute. Can shot the ball from the second line at Koubek's goal, but he also saw the post in the way. Five minutes later, Dortmund finally broke the spell. Haller nibbled the ball in the penalty area from substitute Maximilian Bauer and rounded off the inside of the post: 0-1. Just before the end, Marco Reus seemed to score the second goal of the game, but his effort was stopped by Koubek. Haller was alert in the rebound: 0-2. Brandt also contributed in injury time. He completed a good pass from Nico Schlotterbeck in the long corner and set the final score at 0-3.
| No. | Team | m | W | G | v | +/- | Pnt |
| --- | --- | --- | --- | --- | --- | --- | --- |
| 1 | Borussia Dortmund | 33 | 22 | 4 | 7 | 39 | 70 |
| 2 | Bayern Munich | 33 | 20 | 8 | 5 | 53 | 68 |
| 3 | RB Leipzig | 33 | 19 | 6 | 8 | 21 | 63 |
| 4 | 1. FC Union Berlin | 33 | 17 | 8 | 8 | 12 | 59 |
| 5 | SC Freiburg | 33 | 17 | 8 | 8 | 8 | 59 |
| 6 | Bayer Leverkusen | 33 | 14 | 8 | 11 | 11 | 50 |
| 7 | VfL Wolfsburg | 33 | 13 | 10 | 10 | 10 | 49 |
| 8 | Eintracht Frankfurt | 33 | 12 | 11 | 10 | 5 | 47 |
| 9 | FSV Mainz 05 | 33 | 12 | 9 | 12 | -1 | 45 |
| 10 | 1. FC Cologne | 33 | 10 | 12 | 11 | -4 | 42 |
| 11 | Borussia Monchengladbach | 33 | 10 | 10 | 13 | -5 | 40 |
| 12 | Werder Bremen | 33 | 10 | 6 | 17 | -12 | 36 |
| 13 | TSG Hoffenheim | 33 | 10 | 5 | 18 | -9 | 35 |
| 14 | FC Augsburg | 33 | 9 | 7 | 17 | -19 | 34 |
| 15 | VfB Stuttgart | 33 | 7 | 11 | 15 | -12 | 32 |
| 16 | VfL Bochum | 33 | 9 | 5 | 19 | -35 | 32 |
| 17 | Schalke 04 | 33 | 7 | 10 | 16 | -34 | 31 |
| 18 | Hertha BSC | 33 | 6 | 8 | 19 | -28 | 26 |