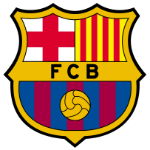 Barcelona is seriously considering a departure of Gerard Pique in the summer of 2023. The defender is a big earner in Spotify Camp Nou and in addition, the Spanish international can be sent away on a free transfer if he does not play in 35 percent of games this season. So far, Pique has only got one starting spot and so Barça are already looking further. Inigo Martínez is according to Mundo Deportivo in the picture and an agreement in principle has already been reached with him.
Piqué was only in the starting line-up against Cádiz and acted as a bench seat in the other seven official games of this season. A departure from the mandekker in the summer of 2023 therefore seems a serious possibility, as Pique earns a sky-high salary and can also be sent away on a free transfer if he does not come into action enough. Barcelona is therefore firmly concerned with his succession and sees Martínez of Athletic Club as the perfect candidate.
The left-footed defender does not want to renew his contract in Bilbao and therefore seems to be available for free after this season. What state Martínez will be in, however, remains to be seen. Bilbao is threatening with rigorous measures if the stopper does not want to continue in the Basque Country and can choose not to let him play for the rest of the season. If that is the case, Barcelona will bring in a player without any match rhythm and it could be a while before he is fit again to handle 90 minutes.
In the meantime, the Basque is already 31 years old, but it is expected that he can stay with Barcelona for a few more years. Martínez went through the youth academy of Real Sociedad and played there for seven years in the first team, after which he made the very spicy switch to Athletic Club in January 2018. There, the mandekker was a regular player for four seasons, but this year he only played two games. That has everything to do with his contract situation. Martínez also played nineteen international matches.
Related
More sports news