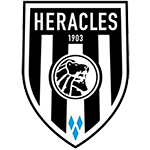 Heracles Almelo has strengthened itself on Thursday evening with Ahmed Kutucu. The twenty-year-old striker will be hired from Schalke 04 for the rest of the season, the Eredivisionist announced. Kutucu made seven raidings in the Bundesliga this season, but the club was allowed to look for a new temporary employer.
Earlier on Thursday, regional media already reported the coming of Kutucu to Heracles. For the youngster, after the arrival of Klaas-Jan Huntelaar, there was even less prospect of playing time at the bottom of the Bundesliga. Kutucu, who has both German and Turkish nationality, came over from Rot Weiss Essen in 2012 and then went through Schalke's youth academy. Since his debut in December 2018, he has already played 45 games in the Bundesliga, scoring 5 goals.
The two-time international of Turkey, who made his official debut in the Champions League with a substitute against Lokomotiv Moscow (1-0 win) on December 11, 2018, is looking forward to his time in Almelo. "I have had good conversations with the club, I know what Heracles Almelo stands for and what they are looking for in a striker. I want to play as much as possible and score goals to help the team. I can't wait to start", says the asset.
Kutucu will compete with Sinan Bakis and Adrian Szöke; The former made his first three league goals against FC Emmen last week, while Szöke only scored once. Technical director Tim Gilissen realizes that offensive reinforcement was desirable. "We succeeded in capturing Kutucu. He is a player who already has a lot of experience at the highest level for his age. He consciously chooses Heracles Almelo to show himself here. We are proud of that. We look forward to this. to a great collaboration. "
Related
More sports news