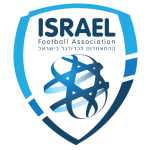 Eran Zahavi was crowned Israel's all-time top scorer on Tuesday evening against Moldova (2-1 win). The 34-year-old PSV striker scored his 33rd goals in 69 international matches in the World Cup qualifying match, breaking the record of former attacker Mordechai Spiegler (32 goals). Remarkably, Zahavi scored almost all of his goals for Israel in just three years.
Zahavi's career with his national team is extremely striking. The attacker has averaged almost one goal per game since his breakthrough in professional football at the club, but for a long time he was much less productive with Israel. Four years ago, on September 2, 2017, Zahavi and his country went down disappointingly against North Macedonia (0-1). The striker then stood at a deplorable 6 goals in 39 appearances and decided at that time after criticism at home to no longer make himself available for his country.
For a year, Zahavi watched his country from the sidelines, until he decided to return to the Israeli team at the end of 2018. From that moment on, the attack leader appeared to be unleashed and he suddenly stringed the goals together, just as he had been used to doing at club level for years. Zahavi has scored 27 goals in 29 appearances for his country in the past year. An incredible production, which only Cristiano Ronaldo can match, according to the statistics.
Ronaldo scored a hat-trick against Luxembourg (5-0 win) on Tuesday and stands at 115 goals in 182 games for Portugal. Looking at the last three years, the Manchester United superstar has 28 goals in 30 matches, a slightly better average than Zahavi. Other strikers who have come close to the goal getters in the past three years are Romelu Lukaku (23 goals in 23 games for Belgium), Aleksandar Mitrovic (22 goals in 25 games for Serbia), Teemu Pukki (18 goals in 31 games for Finland). and Robert Lewandowski (17 goals in 27 matches for Poland). Lionel Messi also scored 15 goals in 27 matches for Argentina during that period.
Related
More sports news