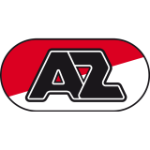 The arrival of Owen Wijndal to Ajax is becoming increasingly uncertain. Trainer Alfred Schreuder, technical policymakers Gerry Hamstra and Klaas-Jan Huntelaar and the Ajax scouts are all very charmed by the defender's qualities. According to The Telegraph However, Wijndal's salary demands are too much for many people within the club.
Wijndal has been on Ajax's radar for a long time. The captain of AZ extended his contract with the Alkmaarders last season, who had a transfer fee of ten million euros included in his contract. However, this amount does not seem to be the biggest problem for Ajax. According to many people within the club, the salary that Wijndal wants to earn when moving to Amsterdam next season is not feasible.
With the departure of Sébastien Haller, Ajax is freeing up money for, among other things, the possible arrival of Wijndal. The French striker is moving to Borussia Dortmund for an amount of around 35 million euros. Nicolás Tagliafico is also allowed to leave Amsterdam, which frees up a spot on the left in the defense for Wijndal. As competition, Daley Blind and Lisandro Martínez can also handle that position.
However, Ajax is not the only club that is interested in Wijndal's services. According to various Italian media, Juventus is also in the race for the left back. La Vecchia Signora would no longer have full confidence in the current left wing defender Alex Sandro and therefore want to get a good competitor for the Brazilian. Wijndal played 43 games for AZ last season, in which the defender provided 12 assists and 1 goal.
Related
More sports news