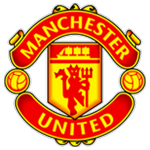 Erik ten Hag and Manchester United are diligently looking for a successor to Cristiano Ronaldo and, according to the Spanish Sport two Dutch people in sight for the open vacancy. Both Cody Gakpo and Memphis Depay can hope for a transfer to Old Trafford, it is written in the Spanish sports newspaper. One would have to pay a lot, the other very little.
Ronaldo has recently been clubless after his contract in Manchester was terminated by mutual agreement. That does mean that Ten Hag has lost an offensive option and the Dutch manager would like to see that vacancy filled again. Both Gakpo and Depay are in the picture and the interest in the Dutch pair is not surprising, as the latter already has a past at Old Trafford and Gakpo was already close to a move to the red part of Manchester in the summer.
A transfer was discussed with PSV, but in the end United did not want to come up with the requested amount. However, in order to get Gakpo after the World Cup, much more may have to be paid than the fifty million euros that would have been enough in the summer. The agent of the Eint wizard has already stated that he expects the asking price for his client to rise after a good World Cup. Gakpo already scored for the the Dutch during the match against Senegal.
Getting to Depay would be a lot cheaper. The contract of the attack leader of the Dutch at Barcelona expires next summer, which means that he can be brought in quickly on a free transfer. However, United already wants to do business in the winter and states that they only want to sign Depay if no transfer fee has to be paid. It is not clear whether Barcelona wants to agree to this. The Catalan club picked up Depay for free from Olympique Lyon in the summer of 2021.
Related
More sports news