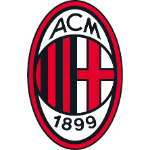 AC Milan crawled through the eye of the needle in the Champions League on Wednesday evening. The team of trainer Stefano Pioli was eliminated during a defeat at Atlético Madrid in a European context, but can even hope to hibernate in the billion-dollar ball due to a Houdini act. Junior Messias became the big man with a goal in the absolute final phase. The 30-year-old attacker emigrated to Italy at the age of 23, played in amateur leagues and got a job as a refrigerator deliverer.
It's a fairytale story. After Messiah decided to leave the Brazilian village of São Cândido, he settled in Italy on the amateur fields of Chieri and Gozzano, where he spent most of his time in the suburbs of Barriera di Milano. There, the attacker delivered refrigerators and dishwashers, among other things, and he continued to keep track of his dream of one day becoming a professional football player. It earned him his first professional contract with Crotone in 2019, where he scored 9 goals and provided 3 assists in his debut season.
What's in the name?? Messiah is the hero of AC Milan and shoots his club past Atletico in the final phase ?? As a result, the Milanese can still hope to hibernate in the Champions League??#ZiggoSport #UCL #ATMMIL pic.twitter.com/D01HgQK9xa

— Ziggo Sport Football (@ZS_Voetbal) Nov 24, 2021
The fairy tale continued at AC Milan, where he is currently housed for a year by his actual employer. The now thirty-year-old striker came in for the first time in a Champions League match on Wednesday and was immediately invaluable, when he headed a cross from Franck Kessié behind goalkeeper Jan Oblak in the final minute. With the win, Milan, which now has as many points as Atlético Madrid (four), still has a good chance of reaching the next round. In two weeks, Pioli's team will meet the already seeded Liverpool at home, while Atlético will visit FC Porto, which has five points.
"I dedicate this goal to my family and friends in Brazil. They have always believed in me, thanks to them I now play for AC Milan," Messias said after his goal. Amazon Prime. "I've walked a different path than others, but now I'm here. This is the most important day of my life. But I've learned to always remain humble. Don't get upset by adversity or criticism and don't get too excited with compliments. You have to make sure you always stay in balance."
Messiah knows that his plow has crawled through the eye of the needle. "I am very happy with the performance and especially with the win. We are going away with the three points and are still alive, but we have nothing yet. There is still plenty to fight for." Pioli expects a lot more from his pupil. "It's a wonderful story, but this is just the beginning," said the coach. "He had some problems when he arrived, but now he can really help the team. Messiah has great qualities. Thanks to this goal, his confidence will increase and he will show a lot more. I am convinced of that."