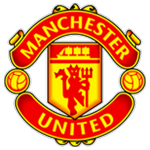 Jadon Sancho is currently in the Netherlands to work on his fitness with trainers recommended by Erik ten Hag, reports The Athletic. During the first half of the season, the Dutch manager was disappointed that the 22-year-old Manchester United attacker regularly had to miss matches, so he has now taken the initiative himself to get the English World Cup dropout as fit as possible. Sancho suddenly appeared at the Brabant amateur club OJC Rosmalen on Wednesday afternoon, after which social media exploded.
The president of the amateur club from Rosmalen had a good laugh at the videos on the internet. "I didn't know anything about this, but I think it's funny that the boy is here. On request, we occasionally make our fields available for people who want to train, or people who want to record a YouTube video. We were not aware that Sancho would come today," Piet van der Plas said to the local BN DeStem.
Van de Plas himself does not seem to be impressed by Sancho. "I wouldn't even recognize that boy. Although that says more about me than about him, haha. Well, you can see what a fuss there is when someone puts on his football boots. Of course it's a well-known name, but he also just has two arms and two legs, doesn't he? Like us." It was quite a challenge for the youth in Rosmalen event. The sports park was crowded in no time. Sancho eventually took off in a car at lightning speed, after which he was chased by several vehicles.
The stay-at-homes the Red Devils will soon resume training at Carrington. United will train there for eight or nine days, before Erik ten Hag's team travels to Andalusia. In Spain, the manager practices against two LaLiga teams: Real Betis and Cádiz. United will play against Burnley in the EFL Cup on December 21, followed by their first league game against Nottingham Forest on December 27. In the first half of the season, Sancho scored three goals and one assist in fourteen official games.