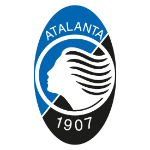 Teun Koopmeiners broke through at AZ as a professional football player, but that could have turned out very differently. As a youth player of Vitesse'22 from Castricum, the then seven-year-old Koopmeiners received a letter from Ajax. Because of his parents, it did not come to an adventure in Amsterdam: the letter was hidden to protect the Atalanta midfielder.
After the letter fell on the mat, Koopmeiners did visit Ajax, he says in his documentary 'Grande Koopmeiners' on ESPN. "It was such a selection day. My parents presented it as if it were an open day to which many children received an invitation. My father had to deal with a lot of people in top sport, so he knew the rules. Not so much at Ajax, but he knew what was expected of a child in top sport and what I would end up in. My parents therefore thought that at the age of seven I was still too young to get involved."
Years later, when Koopmeiners heard about the contents of the letter as an AZ player, he wondered several times why his parents prevented the transfer to Ajax. "Ultimately I also understand how they were in it. Also because I can now say afterwards that I went through a nice path through AZ and that I was able to make it to the first team. But if I had left football altogether, I would of course have wondered more why they (Ajax, ed.) Didn't send me there."
After 154 games for the first of AZ, the 24-year-old midfielder ended up at Atalanta last transfer summer. Koopmeiners earned the Alkmaarders about fourteen million euros. The left leg is now an indispensable link at the Serie A club: Koopmeiners has already played 58 games for la Dea, in which he was good for eight goals and five assists. The former AZ player will experience his second final tournament with the the Dutch squad next month, although he did not play a single minute during the European Championship last summer.
Related
More sports news
0 comments