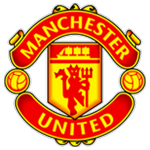 Manchester United had to settle for a disappointing draw against Tottenham Hotspur on Thursday evening. The Red Devils looked at a 0-2 lead at halftime, but had to watch as Tottenham fought back in the second half via goals from Pedro Porro and Heung-min Son: 2-2. Tyrell Malacia came on as a substitute twenty minutes before the end. The left back was partly to blame for the late equalizer and is judged with big unsatisfactory marks.
It was not the first time this season on Thursday evening that United relinquished a comfortable-looking lead. During the first leg in the quarterfinals of the Europa League against Sevilla (2-2), manager Ten Hag's team also gave away a 2-0 lead in the final phase. Malacia then played a starring role, scoring one of two own goals.
Erik ten Hag apparently learned nothing from his side's late collapse against Sevilla in the Europa League quarter-finals. GOALwhich Malacia rates with a 4. The the Dutch-international was completely out of position, so that Kane could simply lay wide on Son, who worked the ball against the ropes from close range and thus dragged a point out of the fire for Tottenham.
The regional Manchester Evening News also holds Malacia responsible for United's loss of points and also hands out a 4 to the left back. By The Sun Malacia gets a 5. The British tabloid saw that the defender recovered after Son's 2-2 and was ultimately Ten Hags' most effective substitute. In addition to Malacia, the Dutch manager also brought in Anthony Martial, Fred and Wout Weghorst in the second company, but they also failed to impress. Weghorst has to make do with a 5 in most media.
Reaction Ten Hag
Ten Hag could hardly be satisfied with the loss of points afterwards. "If you go into the break with a 0-2 lead, this is of course disappointing," he added BT Sports. "Even after the 1-2 we had chances to strike again, but in ninety minutes we didn't bring enough. We played a great first half, only a number of players thought they could do it at ninety percent afterwards."