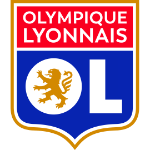 Olympique Lyon feels compelled to respond to previous reports by means of a statement Foot Mercato. Journalist Santi Aouana announced on Friday that a crisis meeting had taken place and that trainer Peter Bosz would have been given an ultimatum due to the recent disappointing results. Les Gones now contradict this reporting in clear terms.
Lyon says that he was surprised to learn of the article by Foot Mercato and strongly denies the various information provided therein. "There is no 'crisis meeting' held by the management after the match against Paris Saint-Germain," the club wrote in a statement. "In addition, no ultimatum has been given to Peter Bosz. The club would like to reiterate that there is full confidence in Bosz, his staff and the players and that he will do everything in his power to achieve the goals."
Lyon also contradicts that Alexandre Lacazette is dissatisfied with Bosz's tactical choices. "Whether it concerns Lacazette or other players, no one has complained to the club management about the tactics used by Bosz. The captain regularly sparring with his trainer, but has not contested Bosz's choices in any way."
"Olympique Lyon is once again surprised that such completely erroneous information is coming out with the sole aim of disrupting the team," the statement continued. "The whole club is working and focusing mainly on the next seven Ligue 1 matches with the sole aim of putting Peter Bosz and his players in the best possible conditions to achieve the goals set."
Bosz started the new season well with Lyon with four wins and one draw in the first five games, but the pressure is increasing after three losses in a row. Last Sunday Bosz suffered a 0-1 home defeat with Lyon against Paris Saint-Germain and currently the club is in a disappointing sixth place. Lyon's goal this season is to reach the top three, currently six points below. The ex-trainer of Ajax, who still has a contract until the end of the season, has been standing for the group at Lyon since the end of May last year.