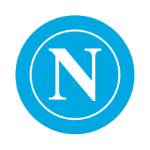 In 2023, social media will be a cornerstone of society. Top players such as Lionel Messi, Memphis Depay and Cristiano Ronaldo, but also clubs from the Netherlands and abroad give (almost) daily insight into the ins and outs via Instagram, Twitter or other internet channels. Special football moments also travel across the planet at lightning speed. Football zone lists the craziest, most beautiful and most striking posts on social media in the section VZ Social.
Luciano Spalletti has had a tattoo of his current employer Napoli. On the Instagram page of tattoo artist Valentino Russo you can see how the 64-year-old trainer of i Partenopei proudly poses with the immortalized plaque on his forearm. Spalletti tries to suppress the pain with a smile. Russo also shows the end result: the club's logo with an Italian flag in which the number three can be seen. The latter refers to the third national title in Napoli's club history, which was won under the leadership of Spalletti.
Although Spalletti is still stuck in Naples until mid-2024, it seems that the success coach will leave his club next summer. The trainer has been at odds with chairman Aurelio De Laurentiis for a long time. The latter is said to have already spoken with the clubless Antonio Conte about Spalletti's succession. Conte has been without a club since the end of March when he was given his congé at Tottenham Hotspur. Where Spalletti's future lies is still unclear. The Italian previously worked for Internazionale, AS Roma and Zenit Saint Petersburg, among others.
Related
More sports news
1 comments
Reply