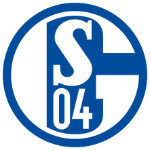 Jordan Larsson has found a new club with Schalke 04 after his painful exodus from Spartak Moscow, the German club reported Friday afternoon. The striker has signed a contract that will keep him in Gelsenkirchen until mid-2025. At the German club, the son of the legendary Henrik Larsson will play with shirt number 7.
After his departure from Spartak, Larsson received a painful kick from the Russian club at the end of June. The 25-year-old Swede had his contract terminated in Russia because of the war with Ukraine, which was not appreciated. Spartak came via Telegram with a rather bizarre farewell post, calling Larsson 'Agent 007': '0 goals, 0 assists and 7 interviews.'
Our new number ?? ?? pic.twitter.com/2iVH7eryqy

— FC Schalke 04 (@s04_en) August 5, 2022
Larsson played seventeen league matches for the Russians last season, in which the attacker – as Spartak's statement already betrayed – was not involved in a single goal. The Russian invasion of Ukraine at the beginning of this year caused a rift in the relationship between Larsson and Spartak. The son of former striker Henrik Larsson gave several interviews in which he indicated that he no longer wanted to play football in Russia. That angered Spartak and his supporters.
Larsson played a total of 83 games for Spartak in which he scored 27 times and provided nine assists. The club bought him in August 2019 for four million euros from the Swedish Norrköping. In the Netherlands, the son of Feyenoord and Celtic legend Henrik Larsson was active for NEC for two seasons. In 24 games, he scored four goals and provided four assists. Jordan was born in Rotterdam when his father played for Feyenoord. He is a seven-time international of Sweden.
Related
More sports news
0 comments