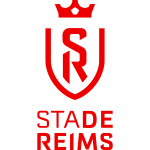 Kaj Sierhuis is preparing for a departure from Stade Reims, the French reports L'Equipe. The 25-year-old striker has a contract in Ligue 1 until mid-2024, but is open to a new adventure. According to the world-famous sports newspaper, Sierhuis has nothing to complain about interest. Various Championship clubs are said to have inquired about Ajax's youth product.
Reims took over Sierhuis from Ajax in January 2020 for four million euros. Partly due to injuries, the right leg was not yet able to fulfill his promise in France. So far, Sierhuis has played 46 official matches for Reims, in which he scored three goals and two assists. In the 2021/22 season, the attack leader came out on a rental basis for Heracles, but in Almelo he unfortunately tore off his cruciate ligament. Reims hopes to have something left over from the departure of Sierhuis, who still has thirteen months left of his contract.
According to L'Equipe Sierhuis can go to the Championship, among other things. Transfer market estimates his market value at around 1.5 million euros, making the striker a 'bargain' for most English clubs. When moving to the second level of England, Sierhuis follows his bosom friend Zian Flemming. The midfielder has been playing for Millwall since last summer and had a great debut season. In his first 44 official games for the Lions Flemming was good for fifteen goals and three assists.
At the beginning of March, Sierhuis spoke to Ajax Showtime about his future at Reims. "Personally, I want to do everything I can to get to the top level this six months and then this summer it is a matter of consulting with the club and seeing what is the best plan for me. Then we will see if I stay at Stade Reims or whether I might go to another club, but we will first discuss that with the club before I can say anything meaningful about it." It now seems that Sierhuis has set his sights on leaving France. Whether Millwall is among the interested clubs is not known.
Related
More sports news