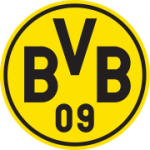 Sébastien Haller underwent successful surgery on Thursday. The Borussia Dortmund striker had to go under the knife for the second time after he was diagnosed with testicular cancer in July and the French Ivorian has now announced via his Instagram page that the operation went well. Haller's gaze now turns to the future.
Shortly after the transfer of Haller from Ajax to Borussia Dortmund, testicular cancer was diagnosed in the strong attacker. In the same month he underwent surgery for the first time and then the Ivorian international also underwent chemotherapy. However, he had to undergo surgery again. "We were aware that things could go different ways after chemo," Haller explained at the time. "Now I'm having surgery to have this tumor removed for good."
The Dortmund striker has now announced from the hospital that the second operation has been completed and has been successful. 28-year-old Haller reports with a positive message on Instagram. "A new phase in my rehabilitation," he writes. "The second operation went well! I want to thank the medical team who helped me every day. I now look ahead and want to get back to work soon."
Related
More sports news
0 comments
Reply
You may respond from level 3.