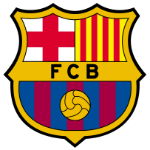 Barcelona played a practice match behind closed doors on Wednesday against third divisionist Cornellà (2-2). Ronald Koeman saw Sergio Aguero, who is on his way back from a calf injury, score a goal in his first 30 unofficial minutes for Barca. According to Toni Juanmartí, who writes for Sport, Koeman's apathetic attitude on the sidelines was astonishing.
"More than two people who witnessed the friendly against Cornellà today explained to me that they were surprised by Koeman's apathetic attitude," Juanmartí wrote on Twitter. "He didn't give any instructions, he didn't correct anything. He just watched the game. I don't understand why either." The journalist of the Catalan sports newspaper then emphasizes that it is not a personal attack on Koeman.
Por cierto: más de una persona (y más de 2) que presenció hoy el amistoso ante el Cornellà me explica que se quedaron sorprendidos con la apatía de Koeman. No daba instructions, no corregia nada. Solo contemplando el juego. La verdad es que no lo entiendo #fcblive

— Toni Juanmarti (@tjuanmarti) October 13, 2021
"Some will say, 'They're attacking Koeman again.' "It's not an attack. I'm just giving the opinion of several people who saw the game and were surprised by what they saw. Or rather, by what they didn't see from the Dutch coach," writes Juanmartí, adding that Ansu Fati of the best players on the field. "Not because he was great on the ball, but he distinguished himself by moving intelligently."
Koeman also let his team play against Cornellà in a 5-3-2 formation. In addition to Aguero, Philippe Coutinho also scored. Jordi Alba, who dropped out injured on September 14 against Bayern Munich, made his comeback. The Spanish media expect Aguero to make his first official minutes for Barcelona in Sunday's home game with Valencia, while Alba could also come in. Fati may be making his first appearance in the squad since returning from a serious knee injury. Incidentally, Ousmane Dembélé, who also resumed group training this week, was not present in the exhibition game. The French attacker seems to need more time.