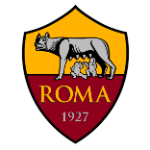 Rick Karsdorp has opted out of the AS Roma training camp due to psychological problems, journalist Gianluca Di Marzio reports. With a doctor's statement, the Dutchman has announced that he cannot go to Japan, where the Romans are holding the training camp. Karsdorp played his last game for Roma against Sassuolo (1-1). He entered the field as a substitute, but his performance left something to be desired. After that game, coach Jose Mourinho was furious.
The Roma selection boarded a plane to Tokyo on Tuesday and, in addition to the World Cup participants, also does so without Karsdorp. After the duel with Sassuolo, less than two weeks ago, Mourinho lashed out hard at Karsdorp, without immediately mentioning his name. "The team's commitment was betrayed by the attitude of an unprofessional player. He betrayed everyone else. A foul is part of the game, but I had sixteen players on the field and I didn't like one. I told the player to look for another team in January."
The Roma players were released last week due to the World Cup break and actually had to report back to training last Sunday. Karsdorp did not do that, so Mourinho seems to get his way and the ex-Feyeno player will indeed have to look for another team in January. The right back has no lack of interest: Juventus, AC Milan, Bologna, Olympique Marseille and Olympique Lyon would all keep a close eye on Karsdorp. A return to the Netherlands would also not be completely ruled out, although Roma is only willing to cooperate in a sale or lease with an option to buy.
The Italian club is in turn working to find a suitable replacement for Karsdorp, with Héctor Bellerín of Barcelona being explicitly mentioned. The 27-year-old Spaniard is stuck in Spotify Camp Nou until mid-2023, so the Catalans will not get too high in terms of a transfer fee. With right back Zeki Celik, Mourinho also has a backup in house. Karsdorp came over from Feyenoord for sixteen million euros in the summer of 2017 and has since played 122 matches for Roma.
Related
More sports news
0 comments
Reply
You may respond from level 3.