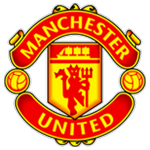 Sir Jim Ratcliffe and Sheikh Jassim bin Hamad Al Thani's delegation visited Manchester this week. The two billionaires, who are both in the running to take over Manchester United from the Glazers, have viewed Old Trafford and Carrington and spoken to club management. Both Ratcliffe and Al Thani retain full confidence in Erik ten Hag in the event of a possible takeover, the DailyMirror.
United has been owned by the Glazer family since 2005. The supporters of the Red Devils have been asking for years for the departure of the Americans, who are said not to be involved enough and to invest too little money. The Glazers recently announced that they are open to a sale of the club, but for the absolute top prize. According to Sky Sports the asking price is no less than 6.7 billion euros.
Sir Jim Ratcliffe and his INEOS delegation leaving Old Trafford [@danroan] pic.twitter.com/qvK2fumprC

— utdreport (@utdreport) March 17, 2023
The same medium reported earlier this week that Al Thani's delegation spent ten hours last Thursday at Old Trafford and Carrington for a tour and several meetings. According to Sky the billionaire is now so convinced that he is 'willing to pay too much' for the club. Ratcliffe also visited Old Trafford this week and will also make a second bid for the club.
Earlier, sounds came out that the billionaires wanted to put a new trainer for the group in the event of a successful takeover of the club. According to the DailyMirror however, none of this is true and Ten Hag can even look forward to a new contract in the event of a possible takeover. The manager of the Red Devils is having a strong first season. He won the EFL Cup, occupies third place in the Premier League and is in the quarter-finals of both the FA Cup and the Europa League.
Qatari representatives at Old Trafford this morning [@SunSport] pic.twitter.com/QPDTyCxbaa

— utdreport (@utdreport) March 16, 2023
Related
More sports news