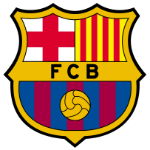 Very personal information about contract talks with Barcelona has once again been leaked. Where the demands of Lionel Messi in 2020 already came out on the street, it has now become known what Gerard Pique would have liked to receive in salary during the term of his new contract in 2018 and that he also received it. The Catalan defender was then, according to marca the highest paid defender in the world.
Barcelona are facing a serious leak as Messi's wishes have already been made public by El Mundo and details of the negotiations between the club and Piqué in 2018 have now been released. The experienced defender, who is currently keeping the bench warm at Spotify Camp Nou, entered into talks with Barça in 2018 about extending his contract and the associated agreements. Mirroring himself to Real Madrid's Sergio Ramos, Piqué wanted to become the highest paid defender in the world.
That would mean a significant salary increase, which then-President Josep Maria Bartomeu agreed. The demands of Piqué, who demanded a net amount of twelve million euros per year and could turn it into fifteen million on an annual basis through bonuses, were granted and so the defender secured a gross amount of no less than 142 million over five seasons. He is still entitled to that amount, albeit over a longer period.
When the corona crisis broke out, Pique was one of the first to indicate that he wanted to hand in salary to help the club. The amount that the mandekker still had to receive from Barcelona was therefore spread over several years. Those years were then added to the already existing contract of the Spanish international. In order to be able to meet the payment agreements, los Azulgrana Pique had to pay 40 million euros in his last contract year. That would be in the 2023/24 season.
Related
More sports news