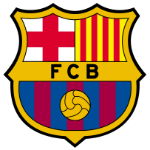 Barcelona is close to signing Iñigo Martínez, so you know Relev to report. According to the Spanish medium, the Athletic Club defender has already agreed to the offered salary proposal and contract term, but the Negreira case is holding up the signing of the commitment. While a transfer appears to be in the works, the defender's entourage is concerned about Barcelona's economic instability and the possible fallout from the Negreira case.
The Negreira case has graced the headlines in Spain for weeks. Barcelona is suspected of having made millions in payments to DASNIL 95 SL, owned by José María Enríquez Negreira, former referee and vice-president of the Spanish Federation's Refereeing Committee. In total, it would be an amount of six million euros, spread over a period from 2000 to 2018. Barcelona has now been charged with corruption, which in the worst case could lead to a relegation from LaLiga.
Martínez is also on the radar of unnamed international clubs, but as it stands they only stand a chance if Barcelona ends up in worse financial weather. Martínez and Barcelona must therefore await the outcome of the Negreira case. After being unable to play for two months due to heel spurs, Martínez made his comeback on March 1 in the lost Copa del Rey match at Osasuna (1-0). He also completed the ninety minutes in the subsequent duels with Rayo Vallecano (0-0) and Barcelona (0-1). Despite the fact that the result of those matches was disappointing, Martínez left a good impression.
The 31-year-old Spaniard, who is out of contract at the end of the season, would like to make the switch to Barcelona. Although he feels happy and valued in Bilbao, given his age he wants to make the step to the top. The mandekker won the Spanish Super Cup with Athletic and the European Under 21 Championship with Spain in his career, but he wants to win more titles and play in the Champions League. Barcelona coach Xavi would like to sign his compatriot because of his winning mentality and character. In addition, a left-footed central defender is missing in the Barcelona squad, following the departures of Clément Lenglet and Samuel Umtiti.