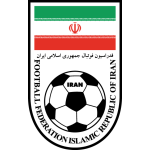 Voria Ghafouri, one of the most famous football players from Iran, was arrested on Thursday. The 35-year-old attacker is accused by the Iranian government of "spreading propaganda against the state and insulting and tarnishing the reputation of the national football team." Ghafouri has been campaigning against the Iranian regime for some time, and has been arrested in the past. Reza Ghoochannejhad, who played with Ghafouri in the national team, thinks the current World Cup selection could face the same.
Ghafouri was taken away by the authorities after training for his club Foolad Khuzestan. Until recently, the 28-time international was captain of Esteghlal – the most successful club in Iranian football history – but he had to move there because of his repeated criticism of the government. Now he is still being punished. This is not the first time for Ghafouri: some time ago he was already imprisoned in retaliation for his comments on Foreign Minister Javad Zarif.
Ministers in Iran have already called Ghafouri, who is of Kurdish descent, "a Kurdish separatist" in recent days. The attacker himself, however, still maintains that he wants to "give his life for Iran". On social media he campaigns extensively against the Iranian government, which he orders to stop killing Kurds. He also expressed his sympathy for the relatives of Mahsa Amini, whose death has triggered the current mass protests in Iran.
Voria Ghafouri (35) has been protesting against the Iranian government for some time.
Ghoochannejhad fears
Ghoochannejhad does not know whether the members of the national team will face the same fate as Ghafouri. The Iranian selection refused to sing along with the national anthem prior to the game with England (6-2 loss) on Monday.The Guardian called Ghafouri's arrest a "warning to the players not to repeat their protests."
"It has not gone down well with the regime," Ghoochannejhad told the NOS about the action. "But the population thought they were too late. They were compared to other athletes or actors who had made a statement on their own initiative, with all the consequences that entailed. The players of Iran did it under pressure from the population. That is good, but they are in a split," said the former striker of sc Heerenveen, PEC Zwolle and Go Ahead Eagles, among others. Even before the duel with Wales, not every player from Iran sang the national anthem.