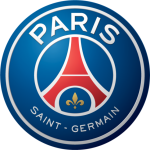 Neymar has expressed his dissatisfaction with referee Daniel Siebert after Paris Saint-Germain's victory over Maccabi Haifa (1-3) on Wednesday evening. The German referee gave the Brazilian a yellow card in the 89th minute for his way of cheering after he ended the Champions League game.
After cool-bloodedly passed goalkeeper Josh Cohen, Neymar celebrated his goal in the closing stages by turning his thumbs to his head and sticking out his tongue. The winger has celebrated his goals in this way before this season, but Siebert did not appreciate his way of cheering on Wednesday evening and handed Neymar a yellow card.
DANIEL SIEBERT ????????? https://t.co/LnVBuaVQ8S

— Neymar Jr (@neymarjr) September 14, 2022
Neymar made a critical post on Twitter afterwards about the referee's decision to give him a yellow card. "This is a total lack of respect for an athlete. Such a thing cannot happen. I get a yellow card for having done nothing, while I am still being fouled. And the referee? He won't admit he was wrong," Neymar said.
In a later tweet, the PSG star striker made fun of Siebert by writing his name in big letters, followed by his goal celebration in emojis. Neymar has had an excellent start to the new season at Paris Saint-Germain. His goal against Maccabi Haifa was already his eleventh in ten matches across all competitions.