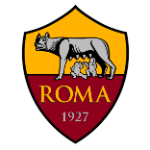 José Mourinho would like to add Héctor Bellerín to his selection, reports La Gazzetta dello Sport. The AS Roma trainer has a conflict with Rick Karsdorp, who seems to be on the way to the exit in the Italian capital. That is why the right back of Barcelona would be in the picture to succeed the Dutchman. Roma would like to strike in the winter transfer period.
Bellerín is under contract at the Spotify Camp Nou until mid-2023, which means that Barcelona cannot be too high in the tree when it comes to the transfer fee in any negotiations. Whether it will actually come to a transfer from Bellerín remains to be seen. The former Arsenal player spoke against at the beginning of this month Catalunya Radio expresses his wish to remain in Catalonia after his contract expires. "I want to extend, I'm happy at Barcelona. When I left at 16, I didn't even train with the first team," said the Barcelona youth product. "We want to bring the club back to where it belongs, but it is a project that takes time. We have every confidence in Xavi."
The interest in Bellerín has everything to do with the troubled relationship between Mourinho and Karsdorp. More than a week ago, after Roma's duel with Sassuolo (1-1), Mourinho lashed out at the former Feyenoord player at the press conference. "The team's commitment was betrayed by the attitude of an unprofessional player. He betrayed everyone else. A foul is part of the game, but I had sixteen players on the field and I didn't like one. I told the player to look for another team in January," said the Portuguese coach. Although Mourinho did not want to name a name, it became clear that it was about Karsdorp. Not much later, the defender was removed from Roma's match selection.
According to Corriere dello Sport Karsdorp must report to Roma again this week to talk to Mourinho and the club. The selection will leave next Tuesday i Giallorossi to Japan for a training camp. It is not yet clear whether Karsdorp will come along. According to the newspaper, the relationship between him and the club is good, but the question is to what extent there is still a workable situation after Mourinho's statements. Karsdorp has no complaints about interest from other clubs. For example, Juventus and AC Milan would be angling for the services of the three-time international of the Dutch national team.
Related
More sports news
0 comments