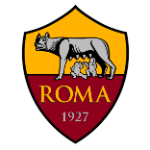 In 2022, football players and clubs are more active than ever on social media. Top players such as Lionel Messi, Memphis Depay, Cristiano Ronaldo, Robert Lewandowski and Zlatan Ibrahimovic, but also clubs from home and abroad give an insight into the ins and outs (almost) daily via Instagram, Twitter or other internet channels. football zone put the craziest, most beautiful and most striking posts on social media in the VZ Social section.
Jose Mourinho once again drew all the attention to himself in England on Thursday evening. The Portuguese manager of AS Roma played a striking role in a video clip by the wildly popular British rapper Stormzy. Mourinho is on screen in a luxurious room and is surrounded by Stormzy and his friends, after which he silences everyone with his finger. The music video, titled 'Mel Made Me do It', has been viewed nearly a million times in just one day.
?? Nooooo way. Big Jose Mourinho in the cut!

?? Stormzy is back in full effect after a long hiatus in "Mel Made Me Do It" video

?? https://t.co/WbWn4FPmD0 pic.twitter.com/V6y61M0jts

— GRM Daily (@GRMDAILY) September 22, 2022
Stormzy raps the words: "I prefer not to speak like I'm Jose", referring to the legendary interview Mourinho gave as Chelsea manager in 2014. Chelsea lost 1-0 to Aston Villa, after which the Portuguese refused to transfer. to talk to the referees. "I prefer not to speak. If I speak I am in big trouble," Mourinho said at the time. Stormzy himself is not a Chelsea fan. The British rapper is a big fan of Manchester United.
Related
More sports news
0 comments
Reply
It is not possible to respond to this document.