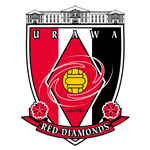 Bryan Linssen is leaving permanently for the Japanese Urawa Red Diamonds, reports RTV Rijnmond† The 31-year-old attacker signs a contract for 2.5 years and provides Feyenoord with 1.3 million euros. The transition had been in the air for several weeks, as Linssen indicated last month that I was in talks with the Asian club.
RTV Rijnmond writes that Linssen will fly to Tokyo in the short term. The attacker is eligible to play from July 15, the date from which the transfer window in Japan is opened. Urawa Red Diamonds, where compatriot Alex Schalk is also under contract, is currently in thirteenth place in the Japanese J1 League.
Last season at Feyenoord – his second in Rotterdam service – Linssen scored 17 goals and 10 assists in 53 official games. During the last few months, trainer Arne Slot preferred Cyriel Dessers at the point of the attack, which meant that Linssen mainly had to make do with substitutions. Dessers was also preferred in the Conference League final against AS Roma.
Linssen acknowledged after reaching the Conference League final against ESPN that there was interest in him. The striker said at the time that it is especially important that the complete picture is correct. "It is clear that something is going on and that I am talking to them is certainly the case. I honestly do not know whether we are really going to work it out. What that depends on? The whole picture! It is not next door and then you have to everything is right. It's not just a salary."
Related
More sports news