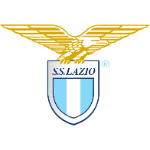 The board of Lazio meets its own supporters in the financial field, that much is clear on Friday. The 225 supporters who were present on Thursday evening at the away game against FC Midtjylland (5-1 defeat) in the MCH Arena will receive a refund of the money from the match ticket. The Lazio players immediately apologized to the fans who had traveled with them for the failure on Danish soil.
"Lazio will reimburse the costs of FC Midtjylland-Lazio's match tickets of the 225 supporters who were present in Denmark yesterday (Thursday, ed.)", the leadership of the Roman club said in a message on the Twitter page on Friday. For the most part, the announcement from the Lazio board is well received by the supporters, given the many positive reactions on Twitter and the many likes and retweets.
La SS Lazio rimborsera il costo del biglietto della gara Midtjylland-Lazio ai 225 sostenitori presenti ieri in Danimarca.

— SSLazio (@OfficialSSLazio) September 16, 2022
A week after the 4-2 victory over Feyenoord, Lazio went down hard in Denmark. The visitors were 2-0 down at halftime and had to deal with a few more blows in the second half: 5-1. Sergej Milinkovic-Savic's goal on behalf of Lazio was just for the statistics. The disbelief and anger were great among the Lazio supporters after the goal-rich game. The players soon came to the away section to apologize and listen to the angry fans.
Trainer Maurizio Sarri could not hide his disappointment at the subsequent press conference. "We saw a few sudden collapses like that last year. That lack of motivation is hard to understand," he said. "I have to figure out what's causing this. Maybe I should take a step back or there are certain players who have to leave. It wasn't even a competition. We played arrogantly. We warned about this for three days, but apparently it didn't help. This is very difficult to understand."
Related
More sports news
3 comments