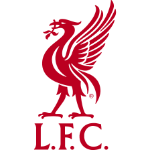 Jamie Carragher believes Liverpool need to quickly enter the market for a new right-back. The former defender of the Reds cracked hard on defensive options on Wednesday evening after the painful elimination in the Champions League. Carragher believes there should be a serious competitor for Trent Alexander-Arnold soon. After the 2-5 blow at home, Liverpool also lost in Estadio Santiago Bernabéu: 1-0.
Alexander-Arnold has been assured of a starting place under Jürgen Klopp in recent seasons and his creativity has been an important link in the success of the German coach at Anfield. During the current year, however, he is more often limited to defending, in which he was not always able to convince. The eighth final turned out to be the final station for Liverpool on Wednesday evening and it remains to be seen whether qualification can be enforced for the new season.
Klopp's team currently occupies sixth place in the Premier League, six points behind number four Tottenham Hotspur. Liverpool legend Carragher believes Alexander-Arnold needs "a serious competitor" if the club is to structurally qualify for Europe's biggest club tournament. "It's very, very worrying. Not just for Liverpool as a team, but for him," Carragher added CBS Sports.
"And what I mean by that is that it can't go on like this. He's really fallen short defensively a few times this season. The problem in that position is they've never had a decent competitor for Alexander-Arnold. One of the reasons that's why he's been so good. But I think the time has come for Liverpool to buy a right-back. It's just a question of how much money you want to spend on that."
Carragher believes Alexander-Arnold is suffering from Liverpool's sporting slump. "He's won everything, he's been fantastic and he's done everything I could ever dream of," said the former defender. "I'm so proud of him, a local boy coming through the ranks. But he needs help. We all know his defensive qualities are not good enough. At the end of this season he needs to think about where he stands as a right-back ."
Related
More sports news
0 comments