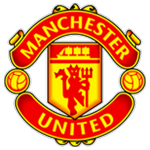 Paul Merson admits he went too far in his statements about Harry Maguire. The former Arsenal player called the purchase price of eighty million pounds (more than 91.5 million euros) that Manchester United paid to Leicester City for his current captain "ridiculous". The analyst regrets his criticism and hopes that the defender will score the winning goal at the upcoming World Cup.
When asked about his opinion on Maguire's transfer in the summer of 2019, Merson said what he thought. "Maguire is a pretty good player but £80million is ridiculous." The video in which he expressed his criticism was the last three years trending on social media. It bothered the analyst, he told . "I'd rather be wrong and want England to win the World Cup and Maguire to score the winning goal. It was just my opinion then." Startled by his own words, Merson called Leicester coach Brendan Rodgers to see if he could get Maguire's phone number.
"I didn't feel comfortable but I had to call Maguire and tell him 'I don't agree with the £80million but I shouldn't have said that and I'm sorry'. I went way too far. He (Maguire, ed.) couldn't believe it and probably thought it was a joke." It is not surprising that Merson gets more reactions to his statements. "People still come to me and tell me that Kevin De Bruyne is a great player, even though I have said 50 times that I share that opinion!" Manchester City paid around 55 million pounds (almost 63 million euros) for De Bruyne in 2015. Merson called that sum "a joke" based on what he had seen of the Belgian at Chelsea. "I only said what I saw. I am a Chelsea fan, but both De Bruyne and Mohamed Salah failed there. Now they are two of the best players in the world. It's a matter of being in the right place at the right time," said the analyst.
Merson loves his work as an analyst, but he calls the rise of social media a game changer. He even received death threats in response to criticism of Manchester United striker Anthony Martial. With the Frenchman as their main striker, United would never win the Premier League, was his opinion. "Someone then sent me a message on social media that read: 'I'm going to kill you and your children'. Well, I really can't have that, I'm just doing my job." Merson estimates that 95 percent of social media posts about football are offensive or negative. For his own mental health, he has therefore stopped reading messages.
Related
More sports news