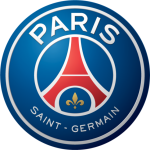 The hard core of Paris Saint-Germain will whistle Lionel Messi on Sunday prior to the home game with Stade Rennes. A member of the Collectif Ultras PSG opposes this RMC Sports said. The seven-time Ballon d'Or winner is held personally responsible by some of the supporters for the elimination in the Champions League against Bayern Munich.
The game against Rennes is PSG's first home game since the elimination against Bayern in the eighth finals of the Champions League. Some of the supporters are now done with Messi. "His salary is way too high for what he is doing on the field," the hard core member is quoted by RMC. Jérôme Rothen, who himself played 180 games for PSG during his playing career, thinks that the supporters are right in a sense.
"Can't we whistle him because it's Messi? Just because his name is Messi? So a player can just walk around as if he doesn't give a shit and a supporter has to applaud him? RMC wonders aloud. "What nonsense, say. Of course, Messi can be whistled. It's a player like all the others." Rothen understands the dissatisfaction with the Argentinian's game at PSG. "There are more and more supporters, including me, who are dissatisfied with what he has shown since he signed here (with PSG, ed.)."
PSG took over Messi from Barcelona on a free transfer in the summer of 2021 with the aim of finally winning the Champions League. The world champion had some adjustment problems in his first season in Paris, but says he feels more and more at ease in France. The counter is so far this season at eighteen hits and seventeen assists after 31 matches. Messi still has a contract with PSG until the end of the season.
Related
More sports news